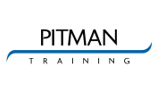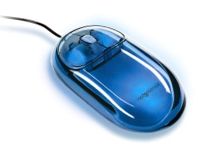 Computer Technician Diploma

All Pitman Diplomas combine essential core knowledge and techniques with options to go on to specialist subjects that are of most importance to you. Your Course Adviser will talk you through the Core subjects and guide and support you in making the choices on the Elective subjects to meet your career objectives.

Learning times range from a few weeks to 12 months, part-time or full-time, dependant on the Diploma chosen.

Course Objective:
To learn how to install, repair, upgrade and maintain PCs and operating systems.

Designed For:
Those who want to work as an IT Support Technician within a company's IT department, retail computer store or carrying out home repairs.

Course Content:
A+ 2009 Certification Course and A+ update - Learn to install, repair, upgrade, configure, optimize, troubleshoot, and perform preventative maintenance on personal computers and operating systems. Understand principles of implementing LANs and Internet access. The A+ Certification by CompTIA is an international and vendor-neutral certification that has been endorsed and recognized by industry computing manufacturers and organizations. This in-depth, self-paced training series teaches you how to work with Windows 7 including; installation, upgrade options, UAC configuration, and Homegroups.

Communication Skills for IT Specialists – The need for IT specialists who can effectively communicate with all types of users, as well as help organizations implement and manage their growing technological requirements, continues to grow. The Communication Skills for IT Specialists course helps you communicate successfully while managing projects and people within the IT industry. You will learn all aspects of communication from understanding theory to conflict resolution and presentation styles, including scenarios that show how effective communication becomes a key advantage in today's IT environment.
Recommended Electives – choose Six

Benefits:
Equip you to start a new career; The flexibility and value of self study courses designed to enable you to work at your own pace; The opportunity to gain a Pitman Training Diploma that is recognised nationally and internationally by employers.

Duration:
300 hours / 11 weeks full time (based on a 20 - 30 hour week)
---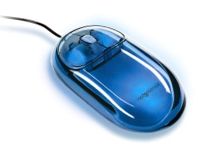 Network Support Technician Diploma
Course Objective:
To learn how to manage, maintain, troubleshoot, install, operate and configure basic network infrastructure.

Designed For:
Ideal for those wanting to work as a network or system administrator, either as external IT Support or within a company's IT department.

Course Content:
Communication Skills for IT Specialists – The need for IT specialists who can effectively communicate with all types of users, as well as help organizations implement and manage their growing technological requirements, continues to grow. The Communication Skills for IT Specialists course helps you communicate successfully while managing projects and people within the IT industry.

MTA Networking Fundamentals - Is designed to provide students with an explanation and understanding of fundamental networking concepts. The MTA certification programs cover the baseline knowledge of building and managing Microsoft Windows Servers, Windows-based network operating systems, Active Directory, account management, and system recovery tools.

MTA Security Fundamentals - Is designed to provide students with an explanation and understanding of fundamental security concepts. MTA is a new certification program that Microsoft has created specifically for students entering into the IT industry for the first time. It validates the foundational knowledge needed to build and secure Microsoft Windows Servers, Windows-based network operating systems, Active Directory, account management, and system recovery tools.
MTA Server Administration - Is designed to provide students with an understanding and explanation of fundamental server administration concepts. This training course prepares students for Microsoft exam 98-365. MTA is a new entry-level credential from Microsoft that validates the foundational knowledge needed to take the first step toward building a successful career in technology.

Network + - This training program prepares students to become Network+ certified. Students of CompTIA Network+ 2009 will gain the knowledge and skills necessary to manage, maintain, troubleshoot, install, operate and configure basic network infrastructure, describe networking technologies, and basic design principles.

Recommended Electives – choose Three

Benefits:
Equip you to start a new career.
The flexibility and value of a self-study course designed to enable you to work at your own pace.
The opportunity to gain a Pitman Training Diploma that is recognised nationally and internationally by employers.

Duration:
220 hours / 8 weeks full time (based on a 20 - 30 hour week)
Pitman Training Centres London City (Bank) and Oxford Circus
City: ( 020 7256 6668 Oxford Circus: ( 020 7580 1651