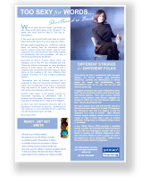 TEELINE FAST:
BEGINNERS' COURSE
TUTOR-LED OPTION (Evenings)


(Includes regular tutor-led, twice weekly evening lessons, backed up with flexible self study and access to online resources)

This 'fast-track' course was originally designed for company groups and journalists wanting to learn the system quickly and effectively. The results were so impressive that it is now offered as an evening class, open to all, throughout the year.


Designed for:
Those who wish to learn shorthand quickly by attending regular tutor-led lessons, to work in office administration or as a journalist

Course Objectives:
To learn the theory of Teeline shorthand within 3 months and be able to write between 30-80* wpm

Course Content:
The course is divided into 24 tutor-led lessons, covering:

The Teeline Alphabet from A to Z, joining letters T, D and F, punctuation marks, short sentences, joining S, word endings, soft C, Downward and upward short L, special use of L, joining the letter B to letters G and N, joining the letter J with B, C and K, outlines with R followed by M, more common word outlines, writing outlines for words beginning WH, grouping words together to form one outline, transcribing a short passage from dictation, the use of vowels, extended vocabulary using vowels, outlines to represent double vowels, vowel indicators for word endings, simple word groupings, blend letters, lengthening L, M and W to add R, extending the use of R, writing further special outlines, words ending with -TION, more blends, common word groupings, words using the CM, CN and CNV blends, outlines for words ending -NCE, additional special outlines, shortened outlines for word beginnings, more special outlines and word groupings, using full vowels to form word endings, abbreviations for different word endings, Teeline outlines for figures and dates, days of the week and months of the year, further vocabulary, more simple and common words, additional word groupings, consolidation.

Speed development and the opportunity to take speed tests at every lesson once the theory has been covered.


Benefits

A personal workbook to use as a reference guide on completion of the course

The regularity of tutor-led sessions twice a week, backed up by being able to book flexible sessions for independent study in the centre

The opportunity to gain the widely recognised Pitman Training Certificate


Duration: 35 hours over 3 months (tutor-led)
Followed by: 3 months for consolidation by flexible study


* final speed depends on aptitude, motivation and practice



---

| | | |
| --- | --- | --- |
| | The boss sent me to court with a senior reporter today. You really need to concentrate. I just wish my shorthand was as good as hers | |





Related Reading...